CDSCO Import License for Medical Devices in Mumbai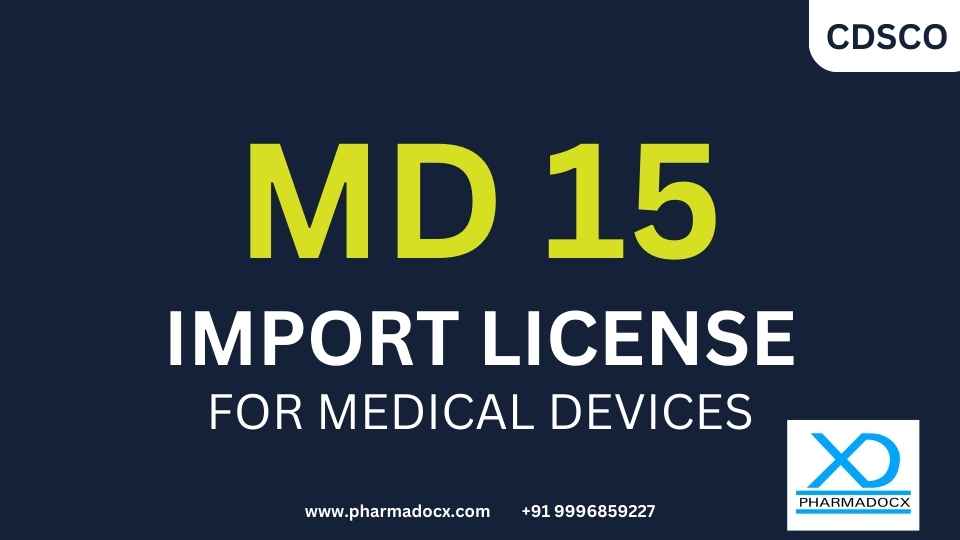 Mumbai, often called the business capital of India, is a prime hub for medical device imports. With its well-connected ports, vast market reach, and thriving healthcare sector, Mumbai offers businesses a strategic advantage. Importing medical devices here means quicker access to major markets and a boost in business growth.
It is mandatory to take a CDSCO Import License to import any medical device in India
As per CDSCO's new guidance, without an import license, a company cannot import Class A, B, C, and D medical devices after the specified deadline for the mandatory Import license (MD 15). This change underscores the importance of timely compliance with Central Drugs Standard Control Organization regulations. Previously, manufacturers could sell their devices in India without many regulations. However, since 2017, a shift occurred. Now, medical devices entering India must adhere to specific import guidelines set by CDSCO. This procedure applies to all importers and distributors bringing medical devices from other countries into India. Moreover, every device needs classification as per CDSCO rules. Official Circular Link
Looking for CDSCO Import License for Medical Devices?
Contact us today to start your journey in the world of Medical Devices!
Pharmadocx Consultants is here for CDSCO Import License Assistance!
Expertise in CDSCO Regulations: Our seasoned team is adept with the intricacies of CDSCO guidelines, ensuring your application aligns perfectly with all regulatory requirements.
End-to-End Support: From the initial application process to the joyous moment of license approval, we're by your side, ensuring every detail is meticulously handled.
Swift and Efficient: Recognizing the industry's time-sensitive nature, our processes are streamlined to ensure your application is processed promptly.
Document Mastery: We assist in preparing and reviewing essential documents, from Plant Master Files to Device Master Files, ensuring accuracy and completeness.
Regular Updates: Stay informed with consistent updates on your application status, ensuring you're never left in the dark.
Post-License Assistance: Beyond just obtaining the license, we offer continued support, assisting with renewals and adapting to any regulatory changes.
Contact us now! Call us at  +91 9996859227 or email at [email protected]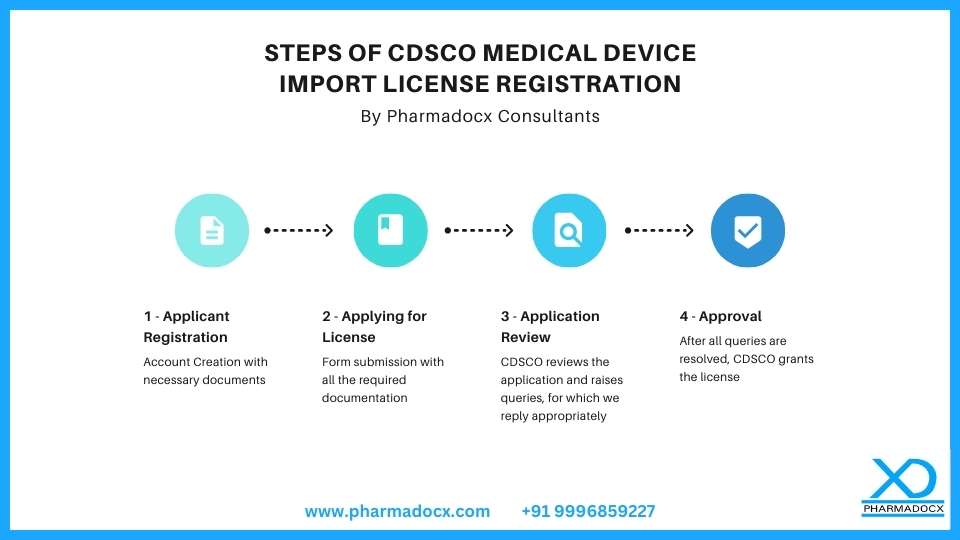 Why Choose Pharmadocx Consultants for Your CDSCO Import License Needs?
Medical Device MD-5, MD-9 Licences
We'd love to hear from you! Whether you have questions about our pharmaceutical plant setup consultation services or want to discuss a potential project, our team is here to help. Simply fill out the form below, and we'll get back to you as soon as possible. Alternatively, you can reach out to us directly using the phone number or email address listed on this page. We look forward to connecting with you!
Address
Sonipat Office - Opposite Dewan Mill, Old D.C. Road Sonepat - 131001 Haryana, India

Delhi Office - G-12, Pearls Best Heights-I, Netaji Subhash Place, Delhi, 110034
Pharmadocx Consultants offers services across India!
CDSCO Import License for Medical Devices in Ahmedabad