Introduction to CDSCO and Its Significance
The Central Drugs Standard Control Organization (CDSCO) is India's premier national regulatory body for pharmaceuticals and medical devices. Governed by the Directorate General of Health Services under the Ministry of Health and Family Welfare, CDSCO plays an instrumental role in ensuring that the medical devices available in the Indian market are safe, effective, and of the highest quality.
The Evolution of Medical Device Regulation in India
Medical device regulation in India has witnessed a significant transformation over the years. Historically, the focus was primarily on pharmaceuticals, with medical devices often taking a backseat. However, with the rapid advancement in medical technology and the increasing importance of medical devices in healthcare, the need for robust regulation became paramount.
CDSCO has been at the forefront of these regulatory changes, adapting and evolving its guidelines to ensure that India's medical device industry remains at par with global standards.
Key Responsibilities of CDSCO in Medical Device Regulation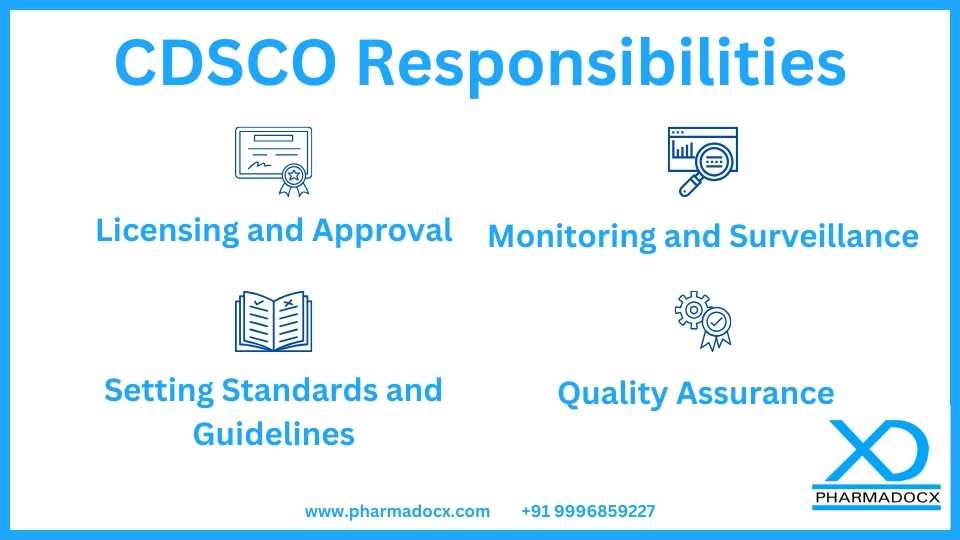 Licensing and Approval
One of the primary responsibilities of CDSCO is to grant licenses for the manufacture, sale, and distribution of medical devices in India. This involves a rigorous evaluation process where devices are assessed for their safety, efficacy, and quality. The significance of forms like Form MD-5 and Form MD-9 cannot be understated, as they are pivotal in the licensing process.
Monitoring and Surveillance
Post-market surveillance is crucial. Once a medical device is in the market, CDSCO ensures continuous monitoring to detect any adverse events or quality issues. This proactive approach ensures that any potential risks are identified and addressed promptly, safeguarding public health.
Setting Standards and Guidelines
CDSCO collaborates with international regulatory bodies to adapt and adopt global standards. By setting clear guidelines for medical device manufacturing, storage, and distribution, CDSCO ensures that businesses have a clear roadmap to compliance.
Certification and Quality Assurance
Quality assurance is the backbone of medical device regulation. CDSCO plays a pivotal role in certifications like GMP, GLP, WHO-GMP, and ISO-13485, ensuring that manufacturers adhere to the highest standards of quality and safety.
Challenges and Opportunities in Medical Device Regulation
Current Challenges Faced by Manufacturers
Navigating the regulatory landscape can be daunting. With guidelines and standards constantly evolving, manufacturers often find it challenging to stay updated and compliant. Moreover, the diverse nature of medical devices, each with its unique challenges, adds another layer of complexity.
Opportunities Presented by CDSCO's Regulatory Framework
While challenges exist, CDSCO's robust regulatory framework also presents numerous opportunities. By ensuring stringent standards, manufacturers can instill greater trust in their products, both domestically and internationally. Furthermore, compliance with CDSCO's guidelines can open doors to global markets, offering immense growth potential.
How Pharmadocx Consultants Can Assist in Navigating CDSCO Regulations
Expertise in Licensing and Documentation
Navigating the intricate web of CDSCO regulations requires expertise. Pharmadocx Consultants, with its vast experience, offers tailored assistance in obtaining manufacturing and import licenses. From maintaining crucial regulatory documents to ensuring they're updated as per the latest guidelines, our team ensures seamless compliance.
Factory Designing for Compliance
A compliant factory design is the foundation of a successful medical device manufacturing unit. Pharmadocx Consultants specializes in designing plants that not only meet but exceed CDSCO's standards. From optimizing flow to ensuring safety, our designs encapsulate every detail.
Staying Updated and Ensuring Compliance
The dynamic nature of regulations means that what's compliant today might not be tomorrow. Pharmadocx Consultants continuously monitors regulatory changes, ensuring that businesses remain compliant and competitive in this ever-evolving landscape.
Looking to navigate the complexities of CDSCO's medical device regulations? Let Pharmadocx Consultants be your guiding hand. With our expertise and experience, we ensure your business stays compliant and thrives in the Indian medical device market. Contact us today and take the first step towards regulatory excellence.
Read More –