Schedule-M Compliance Deadline Approaching for Pharmaceutical Manufacturers! We can help your factory achieve Schedule M Compliance.
Pharmaceuticals, CDSCO, Medical Devices, Cosmetics & WHO-GMP

 

Consultation Services
We provide consultancy services for setting up Allopathic, Ayurvedic, Cosmetics, Medical Devices & Health Supplements/Nutraceuticals Industries in India. We provide regulatory services for grant of Drugs and Cosmetics Manufacturing License, Medical Devices Manufacturing License, etc.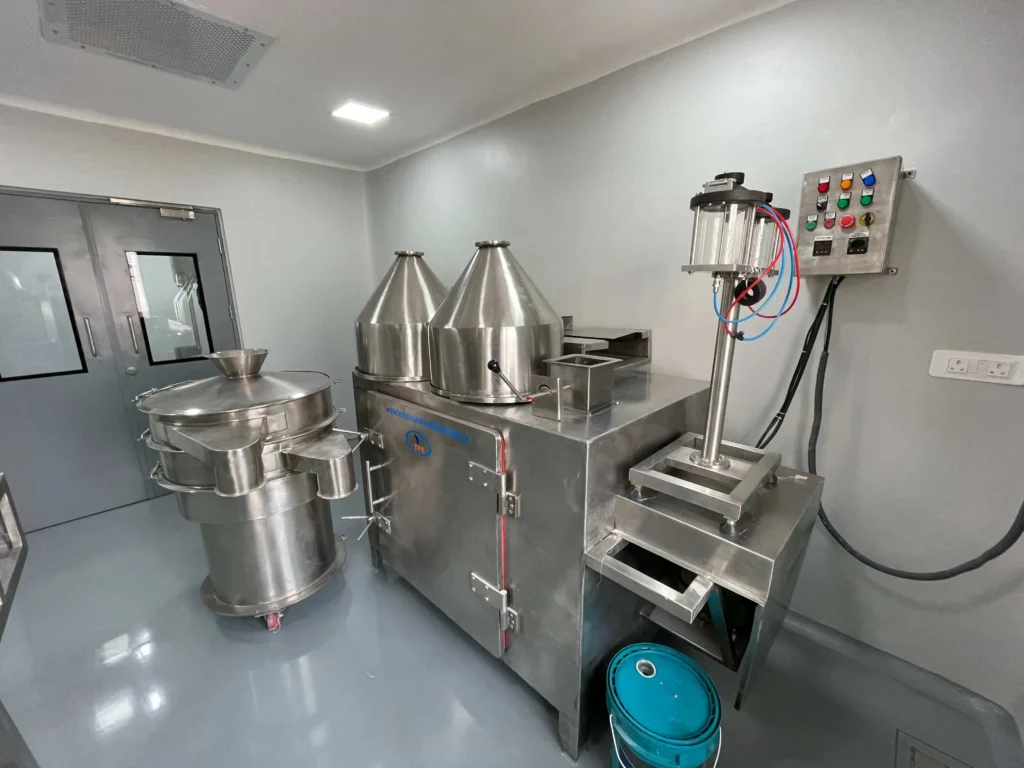 We have years of experience helping a wide array of clients setting up their factories. Our firm has set-up maximum number of plants in North India.
Medical Device MD-5, MD-9 Licences
Our highly experienced team provides the following seamless services to help you with your project
Documentation
We help in maintaining QMS Documents as per ISO-13485 for Medical Devices, Schedule-M documents, WHO-GMP documents, all types of SOP's Validation Documents, Plant Master File, Device Master File
Medical Devices

Regulatory Services
We offer fast and specialized regulatory guidance and assistance in obtaining CDSCO licenses for medical devices, ensuring seamless compliance with India's healthcare standards.

We provide in-depth services for the setup of Cosmetics Manufacturing and Import Plants and getting Cosmetics License on COS5 and COS7
Learn More

We help you get certifications like  ISO 9001, ISO 13485, etc from regulatory bodies.
Contact Us

We provide comprehensive services to start a homeopathic medicine manufacturing factory in India and get license for it on Form 25C from State Drug Controller.
Learn More
We'd love to hear from you! Whether you have questions about our pharmaceutical plant setup consultation services or want to discuss a potential project, our team is here to help. Simply fill out the form below, and we'll get back to you as soon as possible. Alternatively, you can reach out to us directly using the phone number or email address listed on this page. We look forward to connecting with you!
Address
Sonipat Office - Opposite Dewan Mill, Old D.C. Road Sonepat - 131001 Haryana, India

Delhi Office - G-12, Pearls Best Heights-I, Netaji Subhash Place, Delhi, 110034

Very comfortable, Supportive, available 24 hours for any query. Thanks for designing our OSD & Dry Injection Beta Lactum Facility.

Ours was in old unit, Pharmadocx Team modified it & we got WHO-GMP & COPP Certificates in target time.

"Pharmadocx Consultants is the most experienced and technical sound personal, deep knowledge about drug laws, Pharmacopea and Plant layouts, every aspect of Pharmaceutical, Nutraceutical and Cosmetic industry is covered by him. I remember him for quality services of pharmaceutical consultancy."